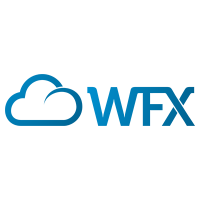 New Generation Enterprise Apparel ERP Software
WFX ERP is a modern fully integrated Apparel ERP software tailored for Apparel Manufacturers.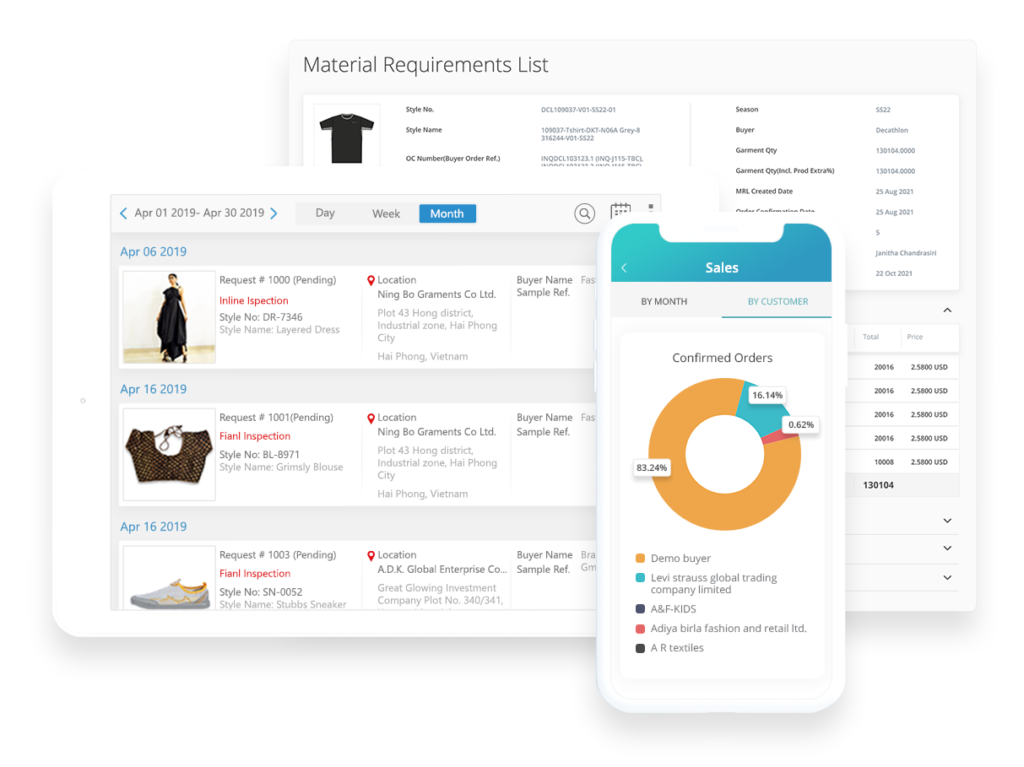 Trusted By 600+ Businesses
Take Complete Control of Your Factory
From Sampling to Shipment, WFX Fashion ERP Software helps you digitalize all the functions of your factory. Increase profit,
reduce cost and improve product quality to stay ahead of your competition.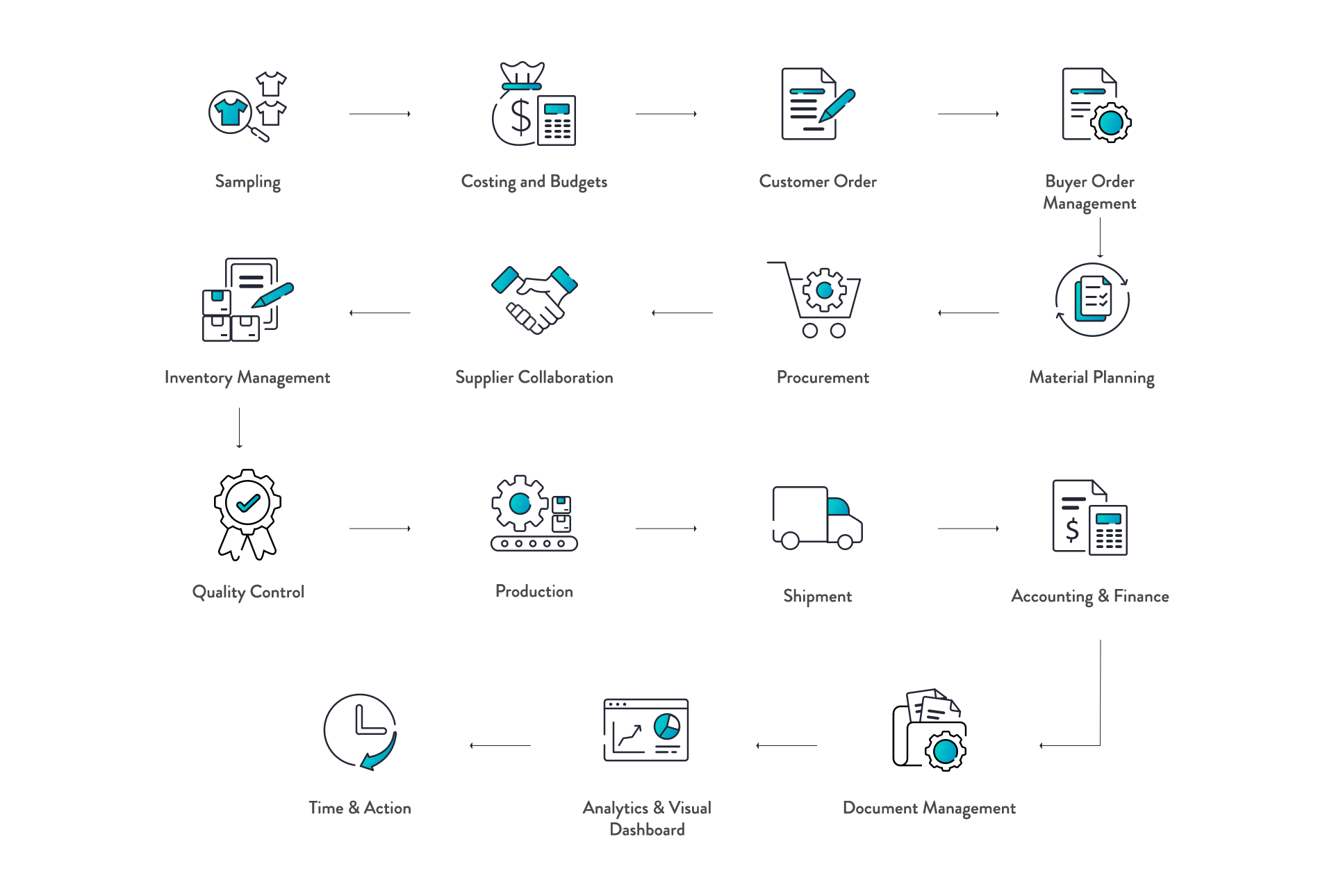 Everything You Need to Create a Great Manufacturing Ecosystem
Streamline, simplify and speed up your business processes and operations. Promote sustainable practices and
improve product quality while reducing cost to business through WFX's robust Apparel ERP Software.
Integrate Sustainable Practices
In Your Production Cycle

Minimize the amount of unused raw materials
Plan inventory needs to avoid over and understocking
Reduce waste with robust quality control
Reduce errors and reworks with a transparent production process
WFX's Garment ERP Software brings visibility to every business activity making it easier to identify problems and solve them through sustainable solutions. Become every sustainable fashion brand's favorite manufacturer.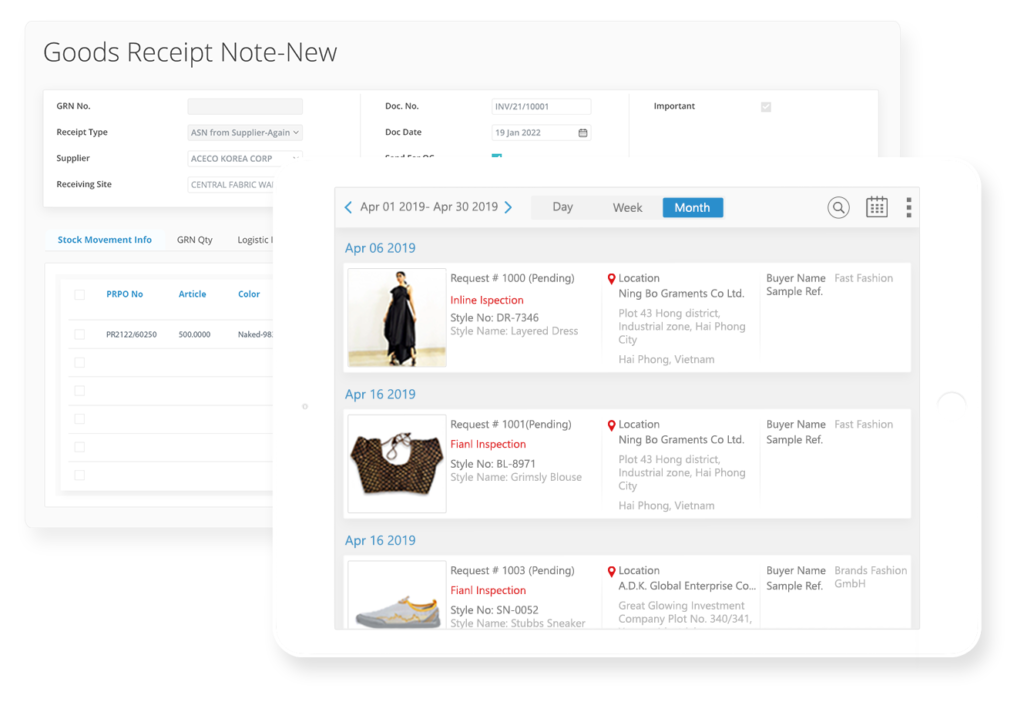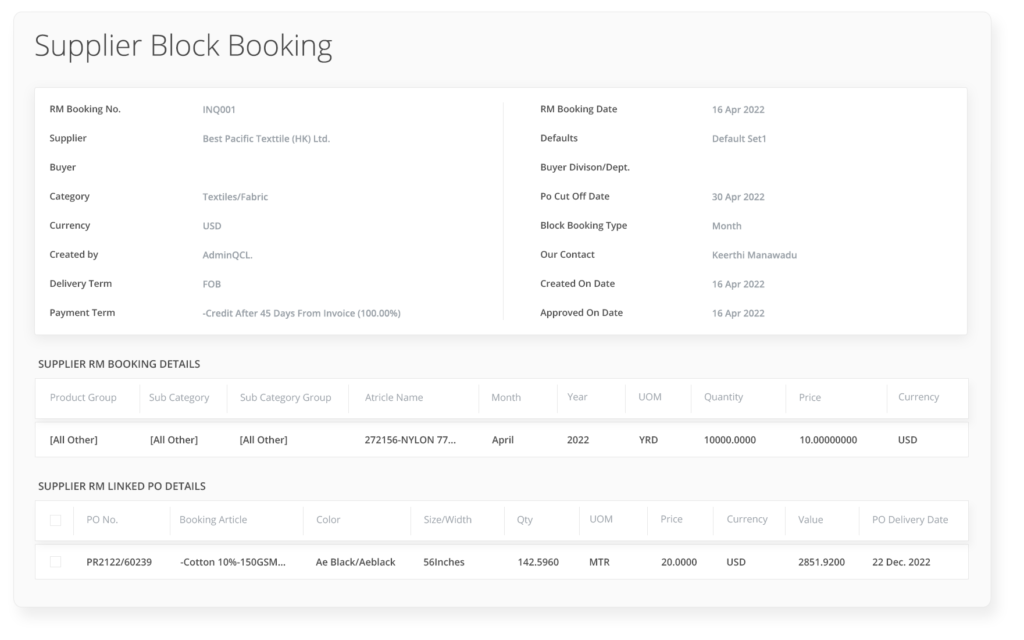 Make Your Sourcing Process More Cost-Effective
Optimize resources with detailed costing and budgeting modules
Take advantage of intelligent materials planning system
Track, compare and adjust procurement costs against your budgets
Take manual data entry out of purchase orders
Sourcing can be a tough job when you want the best product at the right cost. With WFX ERP do more in less time and enjoy a process that is seamless and has enough checks and balances to ensure the best possible use of your resources.
Offer Products With Unmatched Quality
Empower teams to conduct inspections inlined with your quality ethos
Conduct thorough quality checks on multiple levels
Capture and track defects and rejection in real-time
Customize the QA system for the best fit
With WFX ERP improve communication with key stakeholders to drive greater efficiency and reduce waste. Anticipate and solve problems before they risk disrupting your business operation.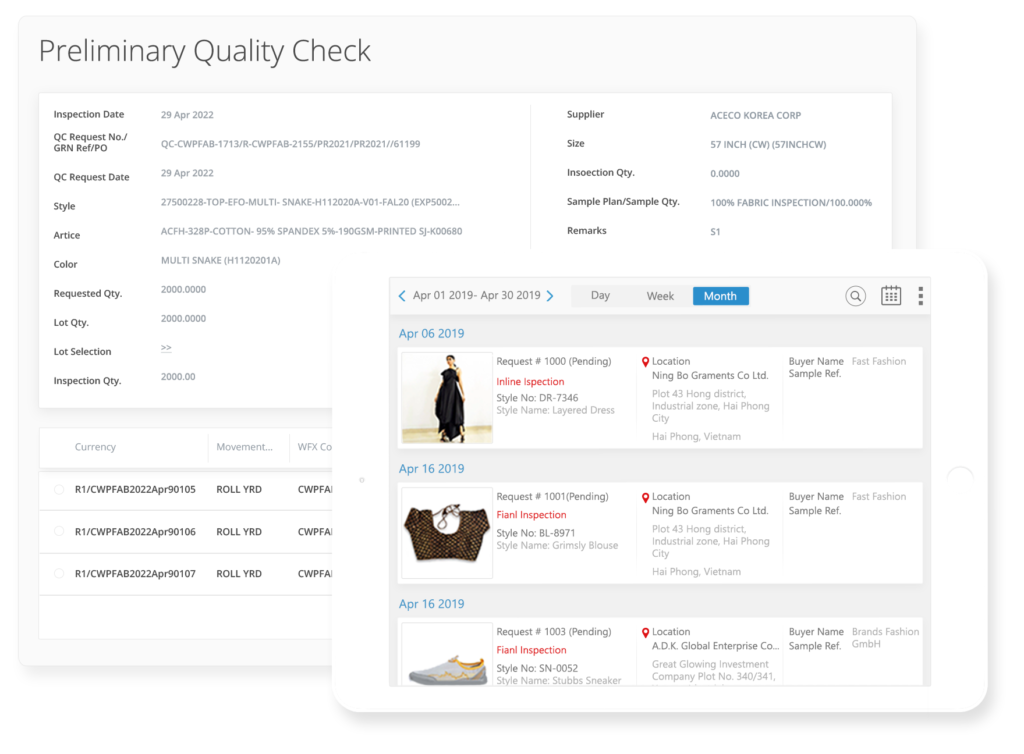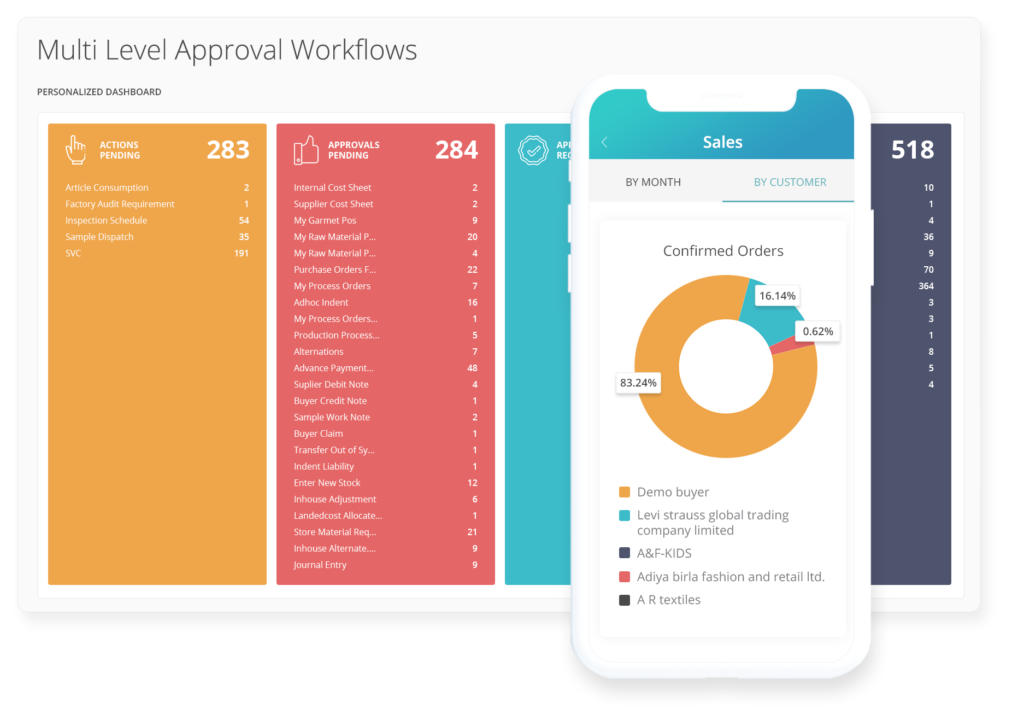 Make Data-Driven Decisions That Will Yield Maximum Profit
View critical information through easy to understand reports and dashboards
CEOs and managers can stay up to date with specialized reports
Synchronize customized notifications for performance thresholds
Do quick scans of important KPIs
WFX ERP enables you to make the best data-driven decision for your business. Providing personalized data and insights about your finance, production, planning, quality and more to future proof your business.
Single Digital Hub For All Your Accounting And Finance Needs
Connect your operations with financial transactions
Reduces data entry, reworks and errors with automation
Keep track of all international tax setups and compliances with ease
Manage all your financial data in a single platform
Get your finances in order, WFX ERP simplifies your accounting and finances so you spend less time trying to tally up accounting ledgers. Organize the global scale of your financial dealings in one module.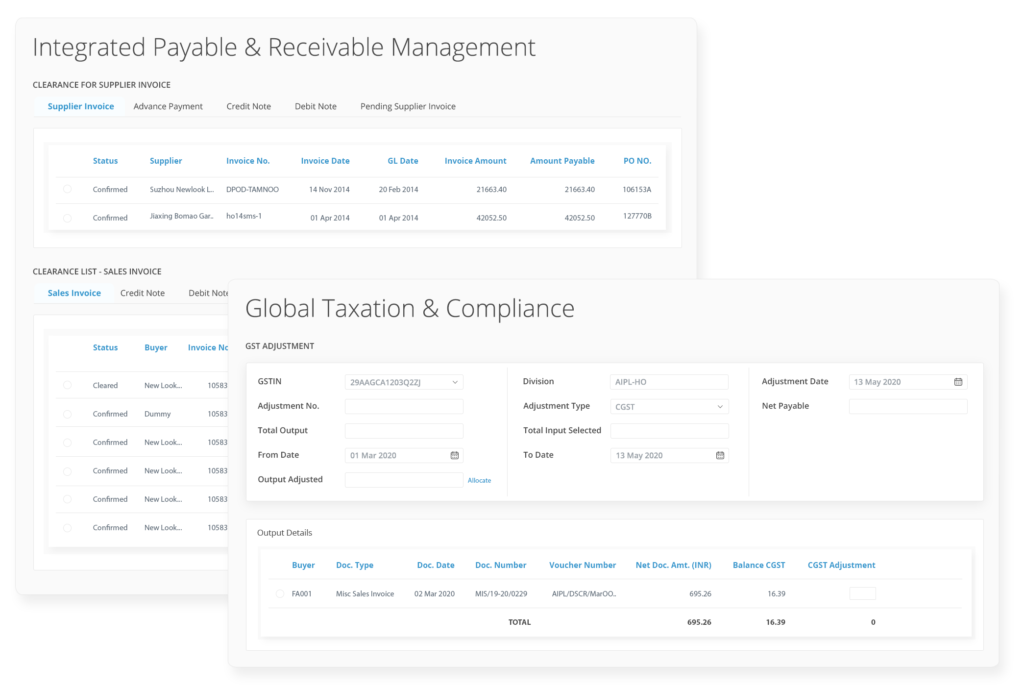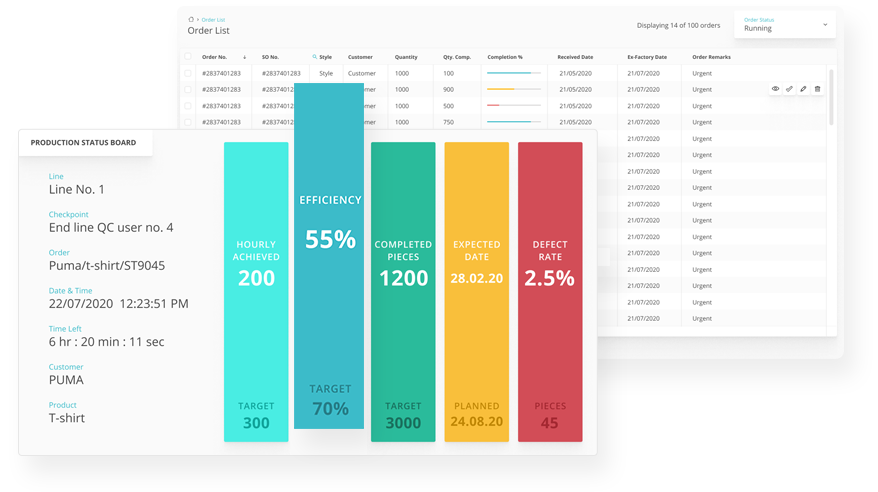 Monitor Production And Improve Line Efficiency
Track production output and KPI's effortlessly on real-time basis to ensure production targets are being met on time. Monitor production order status, factory & line performance through app and T.V. displays.
Capture Defects Easily In Real-Time
Capture product quality seamlessly through tablets in real-time. Visualize defects on heat maps to identify and remove bottlenecks in the production line. Reduce re-work.