Monitor and manage Social, Sustainable, Health & Safety standards
SATTVA™ has been designed, developed, and tested by risk assessment specialists and management systems pundits of international repute; and they have packed their decades of expertise and experience into SATTVA™ and now made it available to you.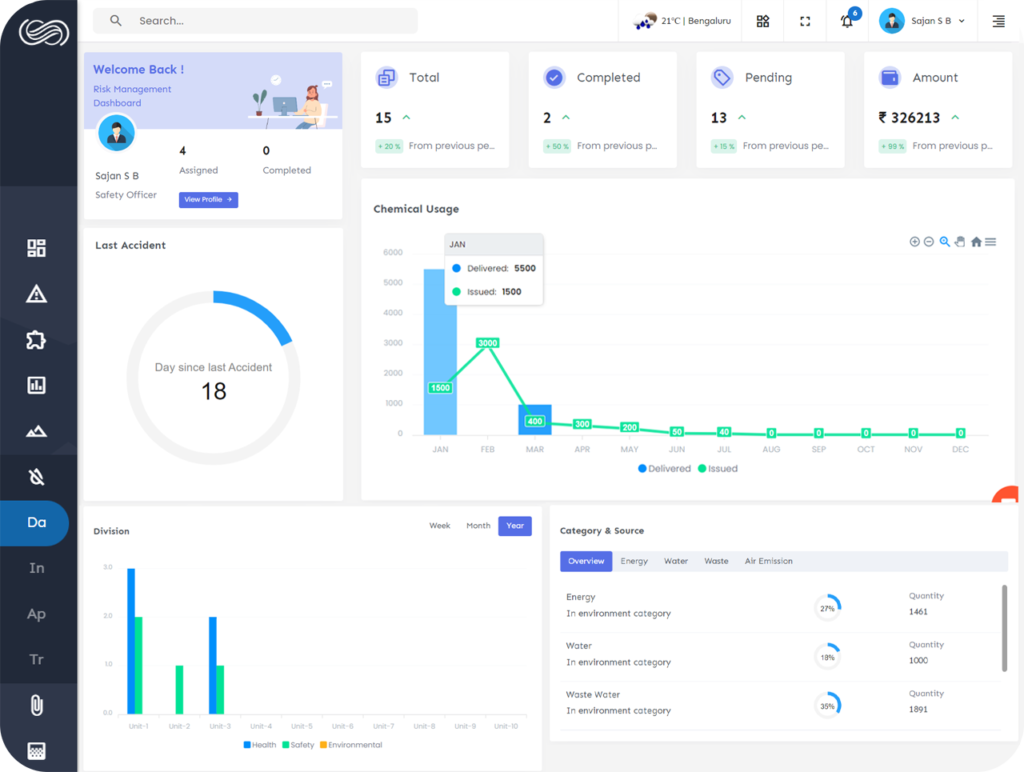 A highly effective, easy-to-use & versatile tool
Cloud-Based
The application will be hosted on a dedicated cloud server.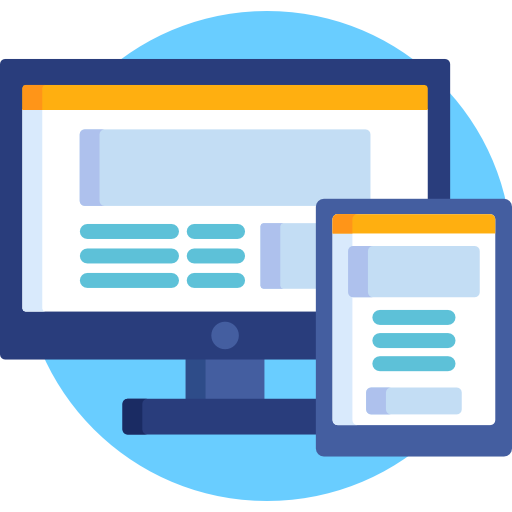 Easy to Operate
We designed the application interface as much as user-friendly.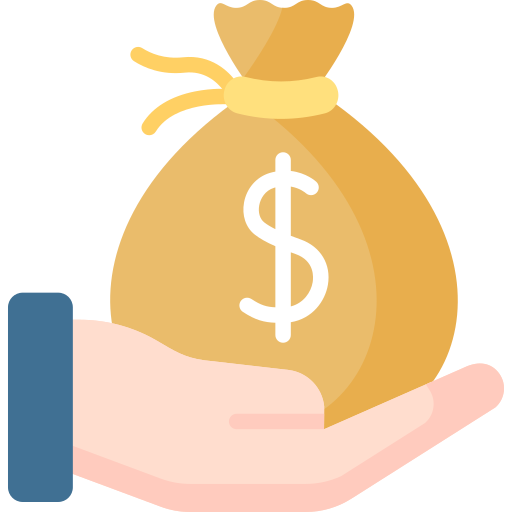 Affordable
The entire suite will be available at an affordable rate.
Best Services for Your Business
Enhance your company's sustainability performance that provides automated reporting, management and deep analytics for ESG data.
Sustainability Applications
SATTVA sustainability module help your company to report and track environmental performance indicators and align with Sustainable Development Goals.
Included with…

Audit & Inspections

Sustainability

Environment

Chemical
Health & Safety Applications
Sattva offers a complete set of modules that address different aspects of a safety programs and help organizations to improve their standards.
Included with…

 Hazard & Risk

 Accident & Incident

 Document Management
This module will help the organization drive a comprehensive employee retention strategy and track employee grievances and get actionable insight from employee surveys.
Included with…

Grievance

Engagement

Attrition

Satisfaction Survey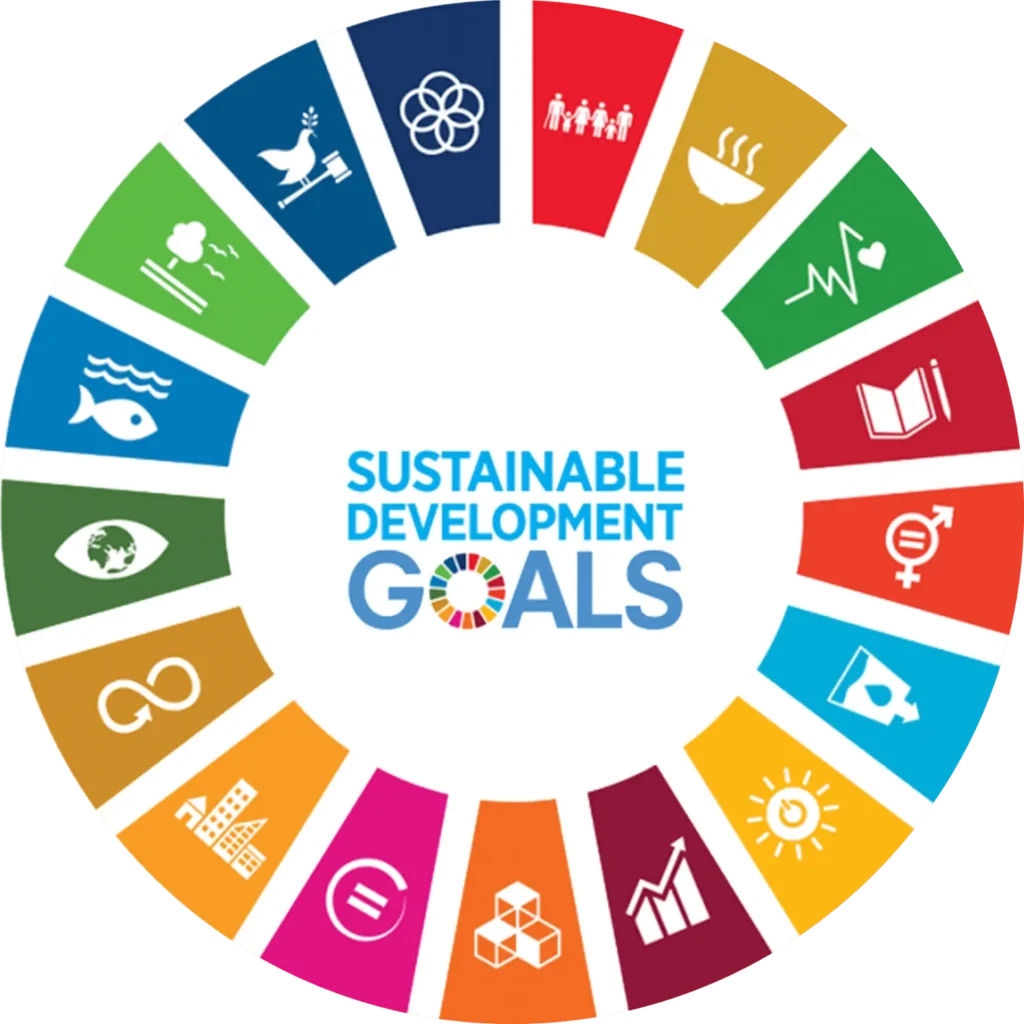 This module of SATTVA has been specifically designed to respond to organizations to different global reporting frameworks and initiatives and easily align with the increased investors and stakeholder's interest. It enables you to collect, track and manage your Sustainability Activities, Commitments, Certificates, Impacts, Reports, SDGs Governance, and ESG in one place.
Identify opportunities

Centralize ESG Data

Maintain a secure data

Communicate
This Module helps your organization to ensure compliance within EMS statutory regulations and reduce environmental impact. It Enables with a digital platform that collect the data and sets targets to reduce, manage, monitor and track the performance of various aspects like carbon footprint derivation, energy usage, waste, water, waste water management and air emission on a real time basis with wide range of environmental matrix.
 Ensure compliance

 Reduce, Manage, Monitor

 Help cut emissions

 Accounting

 Comprehensive performance

 Identify opportunities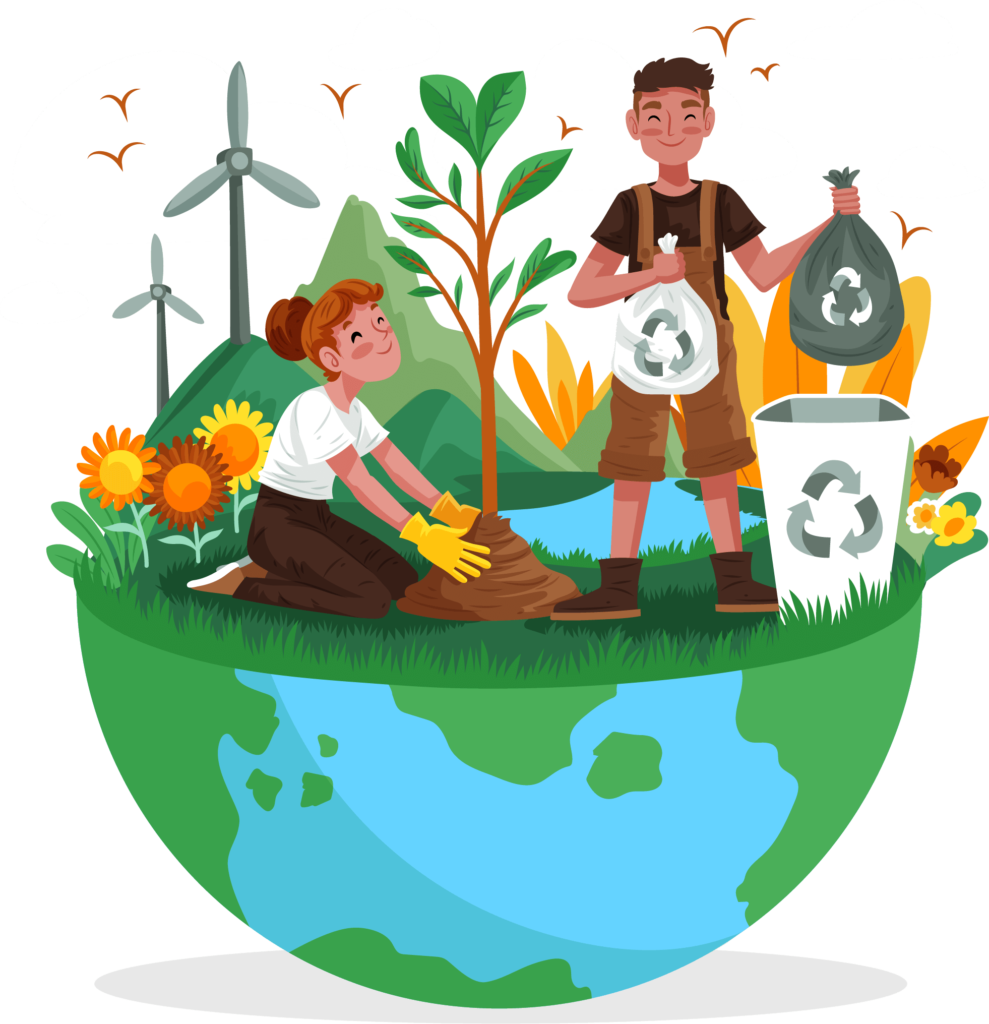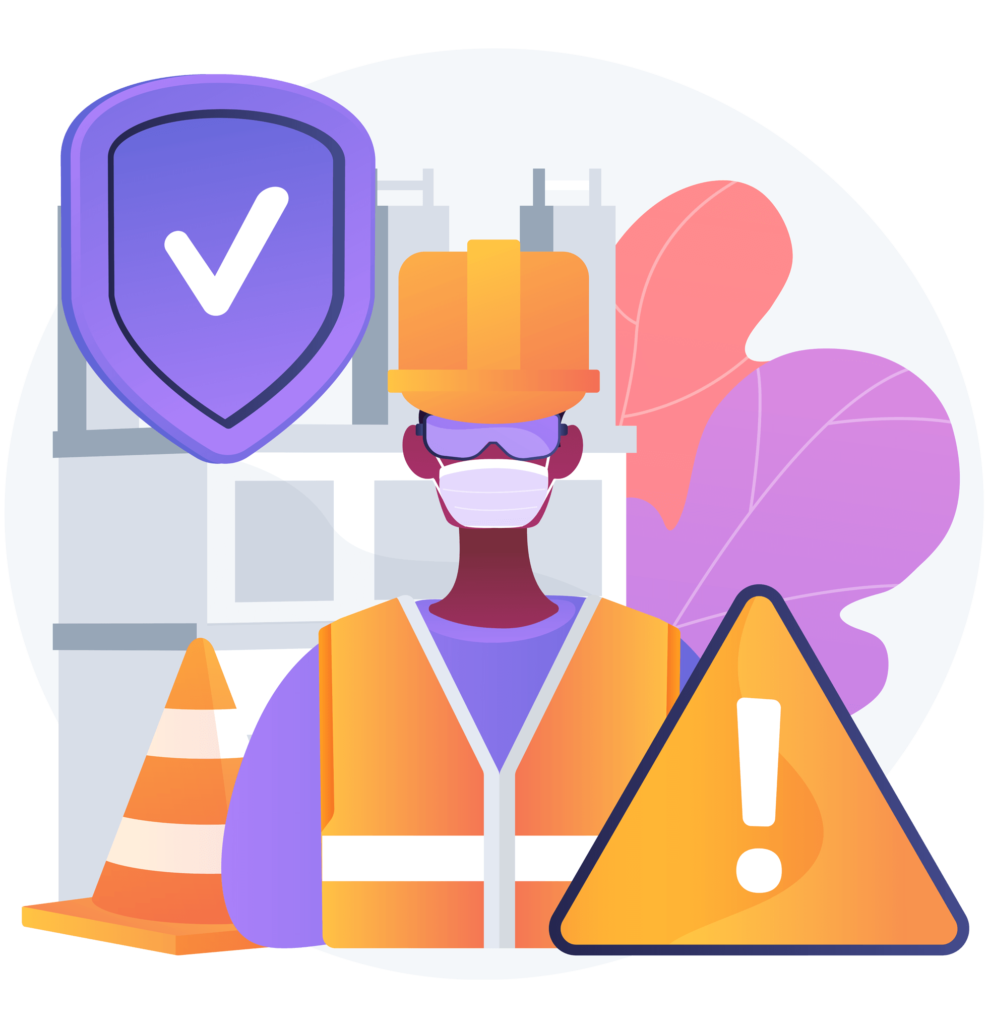 Accident & Incident management module of SATTVA is a comprehensive and user-friendly tool for organizations to record, track and report workplace environment, health and safety incidents. Easily log incidents, identify root causes, implement corrective and preventive actions and maintain an auditable, real-time record of the detection and mitigation of every EHS incident organization-wide.
Reactive measure

Accident / incident managing

Financial advantageous

 Monitoring Mechanism

Real time monitoring

Reduce risk

Comply

Root cause analysis

Manage or eliminate
The Chemical Management Module of SATTVA has been designed to ensure that activities involving the use of chemical materials be performed in a way to protect employee of the organisation, general public from chemical hazards & health the importance to control and manage the risk associated with it, Also, ensures activities are conducted in accordance with statutory regulations.
 Chemical management

 Information in one location

 Inventory management

 Safety data sheets in one place

 Real time information

 Provide easy access

 Access relevant SDS

 Approval process

 Confirm your SDS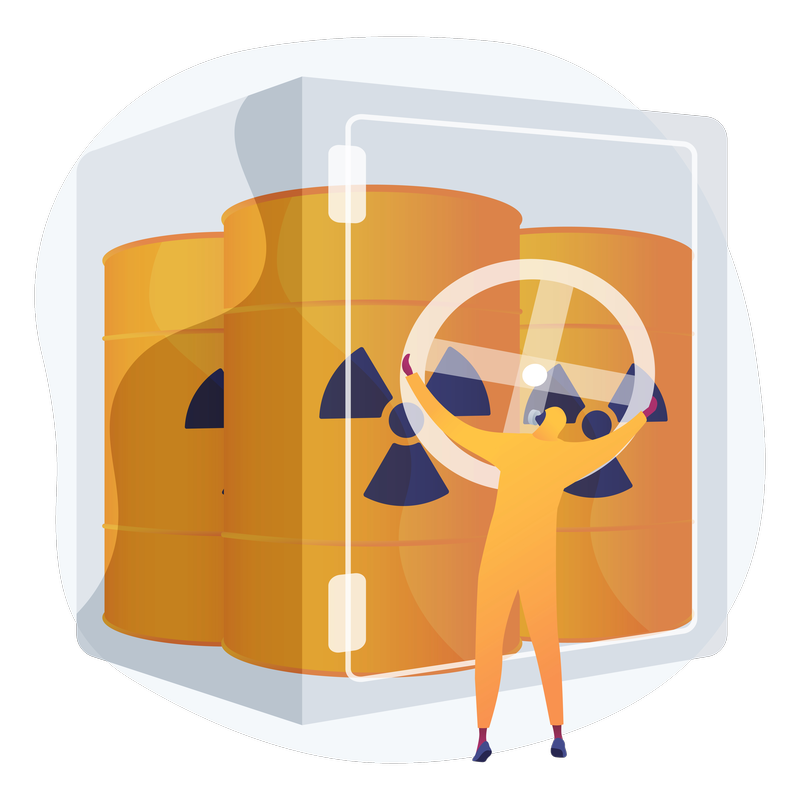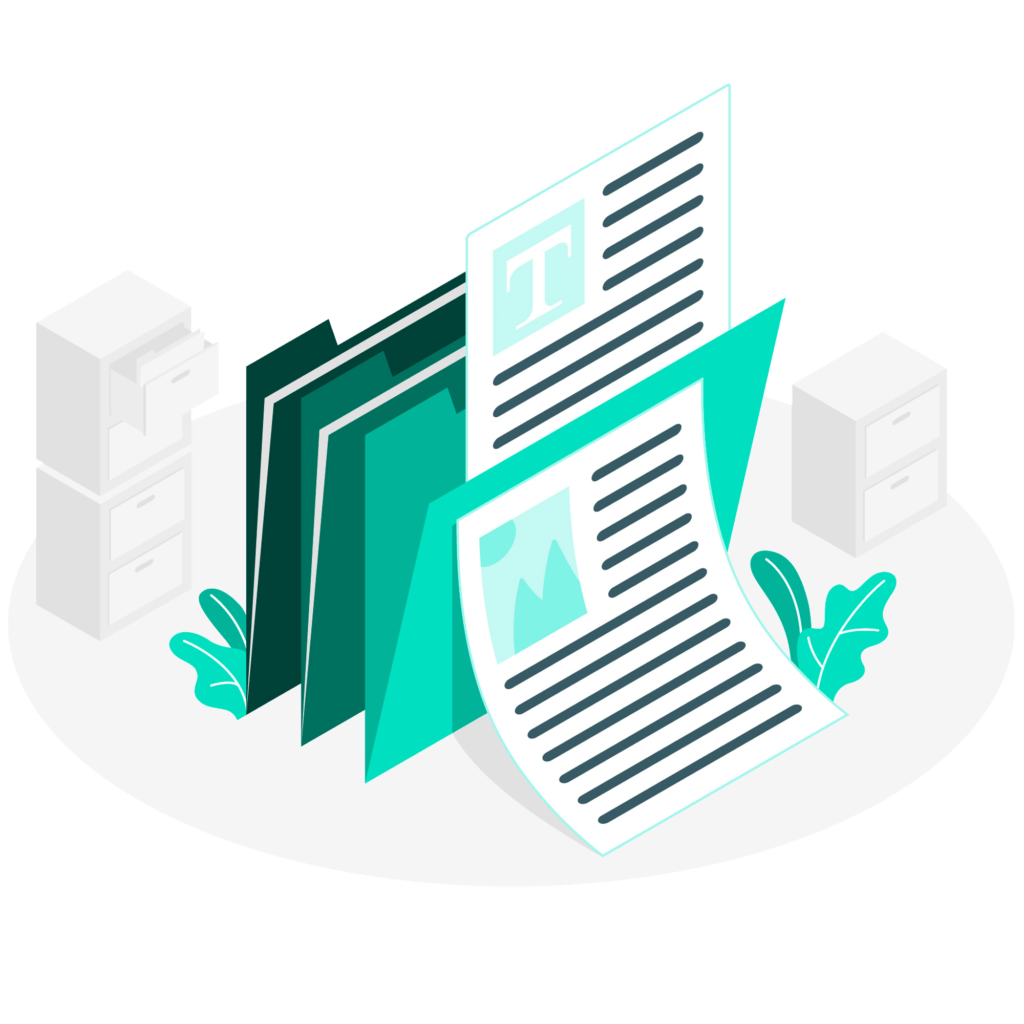 This module of SATTVA has been specifically designed to act as a central database of your organization's legal & Statutory documents, policies, and procedures. Schedule policy reviews, renew the legal documents, and maintain the ISO requirements all from within a centrally accessible tool. Also, With this application, you can easily maintain an accurate and accessible inventory of all of your safety, environment & Social documents.
Centralized Mechanism

Digitalize

Up-to-date documentation

Ensure compliance

Keep any organization fit